Thank God for Little Dogs Pillow
» KIDS
»

Thank God for Little Dogs Pillow
$59.00
A unique dog pillow for dog lovers
"one of the most beautiful sounds is a child laughing with a puppy" 
Is there a dog in your family? Honor him or her with this unique dog pillow. This special pillow was requested by the owner of 2 little Shitzu dogs – Kahlua and Bailey. It was designed to coordinate with the color scheme of the home – turquoise and brown. The features include ten dog buttons, ribbon with doggy paws, and a positive statement that dog lovers believe hold heartedly: "Thank God for Little Dogs" The back of the pillow is also amazing – check it out for yourself.
CUSTOM  MADE TO ORDER.   Appliqués and buttons may vary, but they are all equally as cute. Also available without buttons. (This is a decorative showpiece pillow, not designed for doggy playtime.)   Please allow 2-3 weeks for delivery
Our motto, AB4C keeps us working hard to help make this world a better place for kids.
We give both product and financial donations to organizations helping
abused children and children with serious illnesses.
AB4C has a new meaning… pass it on!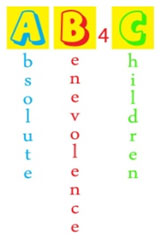 Description:

What makes this pillow so special?

It is a stunning 12" x 24" in size
Made with 100% Cotton
It has 10 amazing dog buttons on the front.
Doggy cut outs on the back
We used premium polyester to fill it.
Can be personalized for $6
Best of all – it is handmade just for you.
Grandparent service: Want it wrapped and shipped to your grandchild? We're at your service.

Pillows embellished with accents are recommended for decorative purposes only.