TeachaBoo Ball
$69.00
CUDDLY ~ COLORFUL ~ CHEERFUL
A new way for kids to have lots of LAUGHS while LEARNING
TeachaBoo Ball is a jolly little pillow ball –  Made with a variety of soft, fuzzy, colorful fabrics.  It is further enhanced with a variety of cheerful appliqués.  To add an educational element, we sewed peek-in, happy face pockets around the pillow, and added our very own flashcards in each pocket. Each flashcard has a brightly colored picture of a TeachaBOO kid introducing a topic that encourages dialogue, coordination and age specific fun action. 
Go to: www.teachabookids.com to see our very own TeachaBoo Kids and more unique products. 
Our motto, AB4C keeps us working hard to help make this world a better place for kids.
We give both product and financial donations to organizations helping
abused children and children with serious illnesses.
AB4C has a new meaning… pass it on!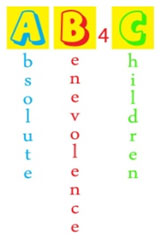 Description:

CUSTOM MADE TO ORDER – allow 7-14 days.

18 inches round
100% Premium Polyester fill
Grandparent service: Want it wrapped and shipped to your grandchild? Give us a call.