Thank Heaven for Little Girls – SaQueena – Teachaboo Kids Collection
» KIDS
»

Thank Heaven for Little Girls - SaQueena - Teachaboo Kids Collection
$59.00
As you can see, SaQueena is our fashion diva.  She was inspired by my cousin – SaKeena who is, yes, a fashion diva in real life. She is in a class of her own – drawn by our own personal artist. Queena, as we sometimes call her, will definitely add flare and fancy to any little diva's room.
In addition to dreaming about the mall, Queena is always thinking of trendy fun  ways to help children. Check her out at: www.teachabookids.com.
MADE TO ORDER – The pillow is 14″ x14″. The ruffle trim is 2 inches. It has our signature pocket on the back – perfect place for a card, pictures, prayer notes, etc.
Our motto, AB4C keeps us working hard to help make this world a better place for kids.
We give both product and financial donations to organizations helping
abused children and children with serious illnesses.
AB4C has a new meaning… pass it on!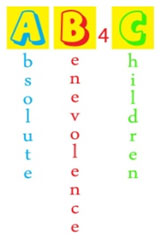 Description:

What makes her so cute?

14 x 14 inches (ruffled trim is 2 inches)
100% cotton
Premium polyester fill
Pocket on the back (4" x 6")
Has envelope opening on back for easy cleaning (hand wash with TLC)

Grandparent service: Want it wrapped and shipped to your grandchild? We will do it for you.