Ruffles Collection "G" – Grape/White
» KIDS
»

Ruffles Collection "G" - Grape/White
$49.99
Thank Heaven for Little Girls pillow – a cute way to remind your little Angel that everyone in heaven and on earth thinks she's very special indeed!
So adorable
– Perfect for baby shower gift, newborns, birthdays, or just because
This cute design framed in a girly ruffle can be made in many colors and fabrics. It has our signature feature, a small pocket on the back – designed for the tooth fairy, prayer notes, pictures, etc.
CUSTOM MADE TO ORDER – Make it personal just for her – select her favorite color, add her name or a 3-word phrase (appliqués may vary, but they are all equally as cute).
Our motto, AB4C keeps us working hard to help make this world a better place for kids.
We give both product and financial donations to organizations helping
abused children and children with serious illnesses.
AB4C has a new meaning… pass it on!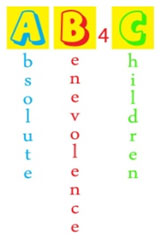 Description:

14 x 14
100% Cotton (Lavender, white checkered)
Machine embroidery
Polyester fill
$7 extra for embroidered name
Comes wrapped in soft, delicate tulle with a bow.
Grandparent service: Want it wrapped and shipped to your granddaughter? We do that too. (Call for details.)

Pillows with crystals: Adult supervision suggested – recommended for decorative purposes only.