Good Morning – Night Night 2 in 1 Happy Face Pillow
» KIDS
»

Good Morning - Night Night 2 in 1 Happy Face Pillow
$45.00
Sweet Dreams really do come true
This jolly 2-in-1 pillow helps to bring sun shiny mornings and sweet peaceful dreams. One side is made with a bright yellow cotton fabric – turn it over and the other side is a calming blue with silver and blue stars. It comes in 2 different shapes, 14"x14" square or 33" round. The embroidered words are either "Sweet Dreams" or "Night Night" – make your selection below.
CUSTOM MADE TO ORDER– Please choose your shape, square or round. Choose "Sweet Dreams" or "Night Night" – make your selection below. Yellow and blue fabrics may vary in design, but will be equally as cute. Please allow 2-3 weeks for delivery on custom orders. *We have a few pillows in stock ready for shipment – Allow 3–4 days for delivery on in stock items.
Our motto, AB4C keeps us working hard to help make this world a better place for kids.
We give both product and financial donations to organizations helping
abused children and children with serious illnesses.
AB4C has a new meaning… pass it on!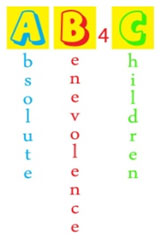 Description:

What makes this pillow so adorable?

It comes in two shapes – 33" round and 14" square – Wow!
The boarder is blue on one side, and yellow on the other –
It is all cotton – 100%
The mouth is machine embroidered. Eyes are either buttons or embroidered.
It is plumped up with a premium polyester fill insert.
Best feature of all – it is handmade just for your little girl.

To keep is looking pretty, spot clean with TLC

Grandparent service: Want it wrapped and shipped to your precious granddaughter? Give us a call.