Custom Design Limited Edition Personalized Pillow – Blue
» KIDS
»

Custom Design Limited Edition Personalized Pillow - Blue
$79.00
2 blessings from above… twice as much to love… 
These pillows were custom made for twin baby boys. One pillow says: 2 blessings from above.  And one pillow says: twice as much to love. They are personalized with the name of the baby boys. We started with the most amazing piece of fabric. The fabric was cut and then pieced back together to create pillows with little puppies, trees, flowers, butterflies, and even a baby turtle.  A double delight indeed!
CUSTOM MADE especially for you upon order. This fabric is very limited. Place your order soon. Please allow 2-3 weeks for delivery. 
Personalized items cannot be returned except when due to defect.
Our motto, AB4C keeps us working hard to help make this world a better place for kids.
We give both product and financial donations to organizations helping
abused children and children with serious illnesses.
AB4C has a new meaning… pass it on!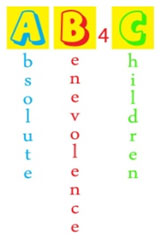 Description:

14 x 14
100% Cotton
Polyester fill
Grandparent service: Want it wrapped and shipped to your grandson? Give us a call.