Thank Heaven for Little Girls – Chenille Pillows
» KIDS
»

Thank Heaven for Little Girls - Chenille Pillows
$40.00
Thank Heaven for Little Girls Pillows – a cute way to remind your little Angel that everyone in heaven and on earth thinks that she is very special indeed! 
So adorable –
Perfect for baby shower gift, newborns, birthdays, or just because
WOW! – soft, colorful chenille pillows … These soft cozy pillows are adorned with cute little girly appliqués.  To add a little whimsy, we selected a colorful ribbons and matching buttons. There is a small pocket on the back designed for the tooth fairy, prayer notes, pictures, etc. Yes, our pillows are functional as well as beautiful. Pick your little girl's favorite color and pretty up her room with cozy colorful chenille.
CUSTOM MADE TO ORDER– Make it extra special just for your little angel – add her name for an additional $6.00 (appliqués may vary, but they are all equally as cute… guaranteed!). 
---
Our motto, AB4C keeps us working hard to help make this world a better place for kids.
We give both product and financial donations to organizations helping
abused children and children with serious illnesses.
AB4C has a new meaning… pass it on!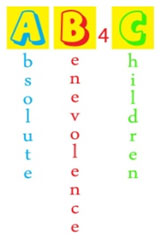 Description:

What makes this chenille so pretty:

The size – 12" x 16" is so unique
Made with 100% Cotton Chenille Fabric
These pillow all features a "little girl character" appliqué
It is plumped up with a soft polyester fill
You can add a name for $6 extra
Best of all, each pillow is handmade especially for your little girl
Grandparent service: Want it wrapped and shipped to your granddaughter? Give us a call.

Adult supervision recommended for pillows with buttons and appliqués. This pillow is recommended for decorative purposes.