Baby Boo Collection 1 – Green/Blue
» KIDS
»

Baby Boo Collection 1 - Green/Blue
$26.00
Adorable baby pillows straight from Heaven!
For your little angel here on earth
Handcrafted with love and perfection! 
Simply adorable!  The perfect touch for baby's nursery.  The words "BABY" and "LOVE" are handmade appliqués. We added a checkered button in the middle and trimmed it with small lime green pom poms. 
The back is as precious as the front. It has our special little pocket – the perfect place to store a prayer note, or love note just for baby.  WOW! A baby prayer pillow! What a blessing! 
…Can also be personalized to make it as special as your precious baby.
($6 additional charge)
~~~~~~~~~~~~~~~~~~~~~~~~~~~~~~~~~~
We are using our pillows to help bring awareness to childhood illnesses like cancer, lupus and other diseases. We can add any color awareness ribbon to any pillow.
A portion of the proceeds from BABY BOO collection will be donated to organizations helping to fight childhood diseases.
Our motto, AB4C keeps us working hard to help make this world a better place for kids.
We give both product and financial donations to organizations helping
abused children and children with serious illnesses.
AB4C has a new meaning… pass it on!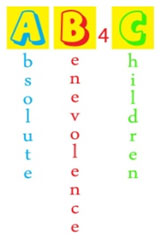 Description:

What makes this pillow so precious?

It's made with 100% cotton and quilt
Size 10"x15" is perfect for baby's nursery
It has a little ducky appliqué that is sooo cute.
We used 100% premium polyester fiberfill for the insert.
The polka dot ruffle trim makes it so delicate and girly.
It has a pocket on the back for prayers and love notes- WOW!
For only $6 more you can add baby's name
Grandparent service: Want it wrapped and shipped to your grandchild? We will do it for you.